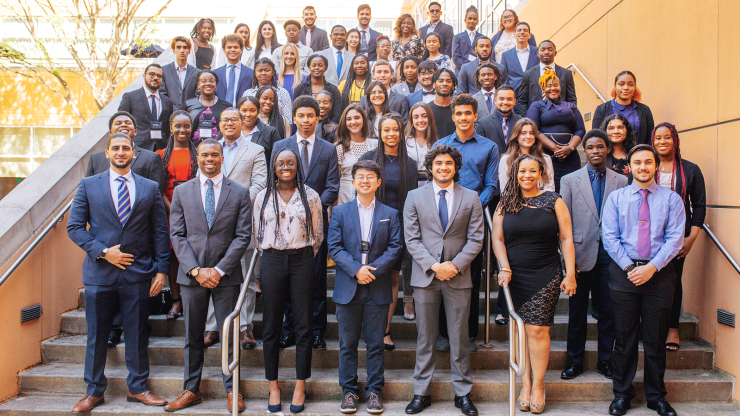 Focus is one of the nation's premier programs for raising awareness of graduate education. It is designed to attract highly skilled students who have historically been underrepresented in higher education and encourage them to pursue graduate degrees, hopefully at Georgia Tech
Are you interested in graduate studies, research innovation, or the professoriate? Georgia Institute of Technology invites you to apply to Focus, one of the nation's premier and largest programs advancing diversity and equity in graduate education since 1992.
Focus invites students (third year through graduating seniors) to apply to attend this program, which is open to students around the nation. Accommodations, meals, and transportation subsidies will be provided for all accepted scholars.
The Focus Program provides an opportunity for scholars (students) to:
Learn about Georgia Tech's graduate degree programs.
Gain insight into available financial resources.
Visit academic units and research laboratories.
Obtain assistance with the graduate school application process.
Network with more than 100 scholars with similar interests.